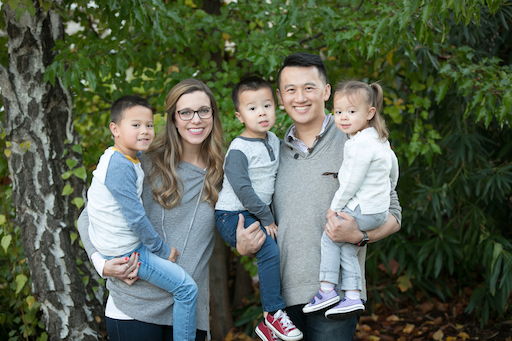 Hey, I'm Charles …
I was born in Taiwan, but moved to California when I was 3. I grew up in Silicon Valley, but never saw myself forging a career in tech. I eventually pursued vocational (full-time) ministry, and majored in Pastoral Ministry in college. After I graduated though, I felt I needed to enter the "corporate" work field to be able to relate to people and get a first-hand understanding of how the world worked. I started working in the financial services industry, and have been here ever since!
Working in the financial world, especially in San Francisco, was extremely rewarding but also extremely challenging. The part of me which aspired to serve people and minister to people continued to yearn for more. After 10 years in the corporate environment, I decided it was finally time to blaze my own trail, one that enabled me to fully serve my clients and help people who needed financial help.
I started Legacy Builders Financial to help other families not only articulate what they want their legacy to be, but also to hold their hand as they set forth to create it. I am a fee-only registered investment advisor, and my main goal is to be able to help clients achieve their goals and build their legacy, one step at a time. No commissions, no upselling, no fluff
Outside of work, I am married with three young children. I love exploring the world through their eyes, whether it be camping, swimming, or the world of video games! I live in the small community of Folsom, and dream of one day selling my home and traveling the country in an RV, although nobody else is on board with that… yet. I love meeting new people and hearing their stories. I'd love to hear yours!
About Legacy Builders Financial
At Legacy Builders Financial, we understand that every client is unique. Some come to us following a change in marital status. Others, when their financial needs become more complex. No matter how clients find us, they can rest assured that our suggestions are driven solely by their individual goals. Nothing more!